I'm a lucky one!
Next Sunday will be 1st anniversary after I decided to remarried again things turn out so good.
As usual if I cook he(my husband) will clean, yesterday after dinner while he cleaning dishes I told him " I'm so lucky to married with him" .
"No" he said with strong voice. I look at him with question in my eyes.
" I'm a lucky man to married a lucky woman", then he said with his big smile.
"Oh!! Not only ME who lucky still other LUCKY too" that I told him.
We have big smile to each other.
my turn to work, I take of cloths from washing machine and will do another laundry.
I search for detergent for washing machine, BUT I found bath cleaner next to washing machine.
"Honey, where is detergent for washing machine?" I asking him.
" Next to washing machine" he replied.
" Don't tell me you put Bath Cleaner on first laundry?" I ask him.
"Yes, I do, Sorry! it is similar, where is detergent now I just bought today after get Lebau (our daughter) from school with bath cleaner" he told me.
"Daddy it here." Lebua speak from bathroom.:-)
We're laughing. He so shy.
Thursday Blog Hop;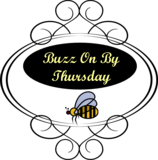 PS. We're sharing our Quality Time.